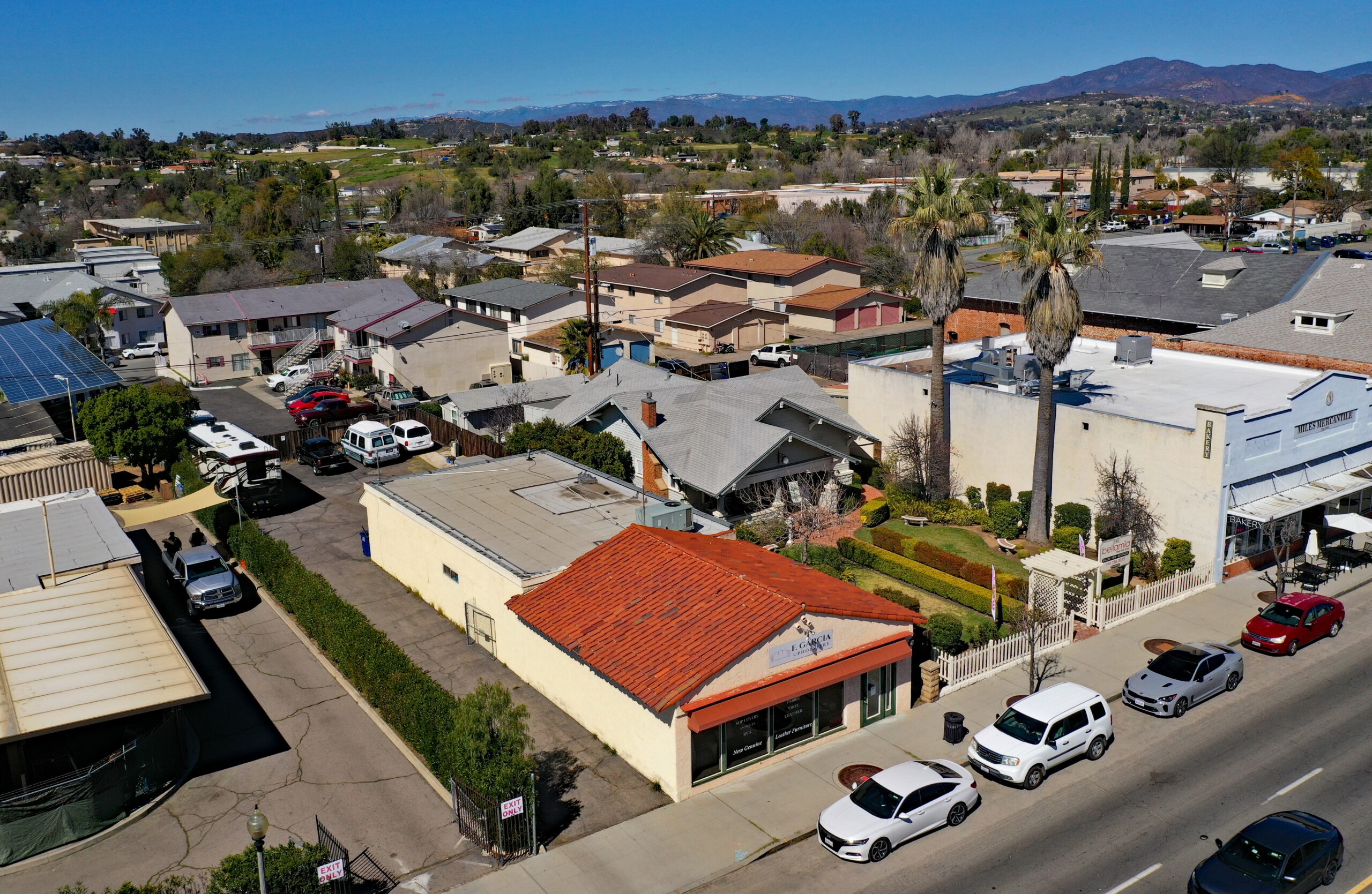 751 Main St
Ramona, CA 92065
Sale Price: $625,000

Availability: Building: ±2,400 SF / Land: ± 7,500 SF
Freestanding Commercial Building
• The subject property is a freestanding building of ±2,400 SF on a lot of ±7,500 SF.
• Parking field in the rear of the parcel with ±7 spaces.
High-Traffic Location with Easy Access
• Property is located along busy Main Street– the main commercial corridor in Ramona with 20,591 cars per day.
• Convenient ingress/egress to the property and plenty of free street parking.
• Central location in the heart of charming Old Town Ramona with main boutique stores and restaurants.
Ideal Owner/User or Investment Opportunity
• With the current tenant on a month-to-month lease, a buyer has an opportunity to occupy the property for its own business.
• Alternatively, an investor can negotiate a longer-term lease with the existing tenant, F. Garcia Upholstery.
Download OM: Click Here
Location