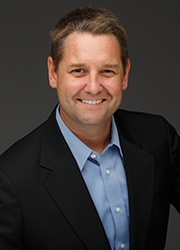 Rob Bloom joined Duhs Commercial in 2012, specializing in the leasing of shopping centers, retail properties, and office buildings in San Diego, Imperial, and Riverside counties representing both landlords and tenants.  Rob also represents buyer and sellers in investment acquisitions and dispositions of commercial properties and land.
Prior to joining Duhs Commercial, Rob worked at Sperry Van Ness where he played an active role on one of the most productive advisory teams nationwide. Over the years, Rob has completed over 250 sale and lease transactions worth in excess of $250 million.
Rob prefers to take a hands-on approach to property assignments in more of an asset advisory role. This typically involves analyzing property operations, existing lease terms, tenant mix, financing scenarios, and exit strategies, and then implementing strategies and marketing efforts tailored to clients' specific objectives.
Rob has also helped several regional retailers expand with new stores throughout California and Arizona by representing clients through all aspects of site selection, demographic analysis, market surveys, pricing analysis, and contract negotiations.
Rob graduated from the University of San Diego in 2000 with a degree in Business Administration and subsequently earned his Master's Degree in Accountancy from San Diego State University in 2007.  His interests include playing beach volleyball, tennis, and traveling.  Rob is married with two children and resides in Encinitas.
Current Affiliations
Member-ICSC
California Licensed Broker